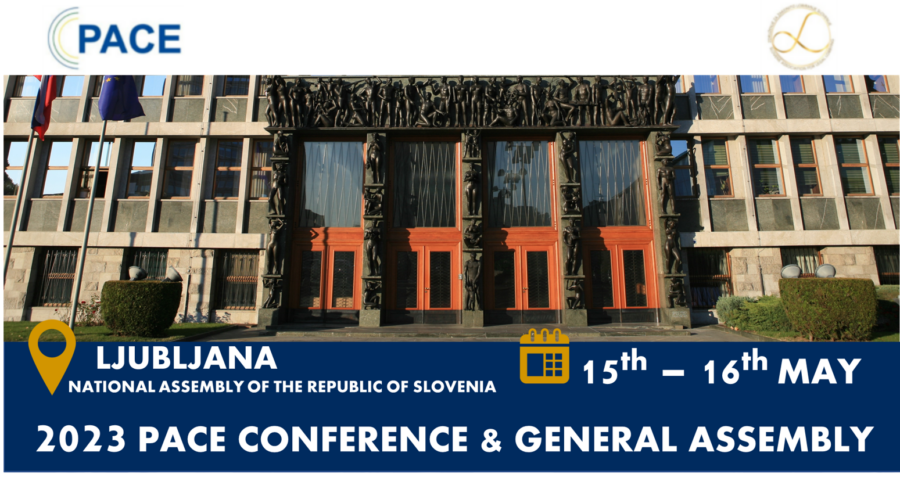 This year"s International PACE Event will be hosted by the National Assembly of the Republic of Slovenia, the Association for Legal Lobbying of Slovenia, and the Public Affairs Community of Europe (PACE).
When
We cordially invite you to participate in this two-day event on 15 and 16 May 2023 at the National Assembly located at Šubičeva ulica 4 in Ljubljana, Slovenia.
Goals
This event aims to encourage participants to engage in an active debate and demonstrate how ethical and transparent lobbying can strengthen democratic processes and protect the public interest.
Program
Through four roundtables, we will present the latest developments in legislation, tools, and practices in legal lobbying, as well as explore the links between Euro-Atlantic countries and legal lobbying in the United States and United Nations institutions.
Each roundtable will feature presentations on the following topics:
OECD Recommendations on the Regulation of Legitimate Lobbying in Relation to EU National Parliaments
Presentation of National Legislation on Legal Lobbying and Practical Aspects of Legal Lobbying Tools in Slovenia and elsewhere
Euro-Atlantic Links and Legal Lobbying in the United States and United Nations Institutions
Media and Transparent Lobbying
The event will provide a platform for lively discussions and the exchange of ideas on how to improve ethical and transparent lobbying practices. We encourage you to take part in this unique opportunity to network with professionals from across Europe and beyond.
Free entrance. Limited seats. Register here now to secure your spot.
BEGINNING: Monday 15th at 9:00 AM
LOCATION: National Assembly of the Republic of Slovenia, Šubičeva 4, Ljubljana
Download here the Program of the event
REGISTRATION FORM